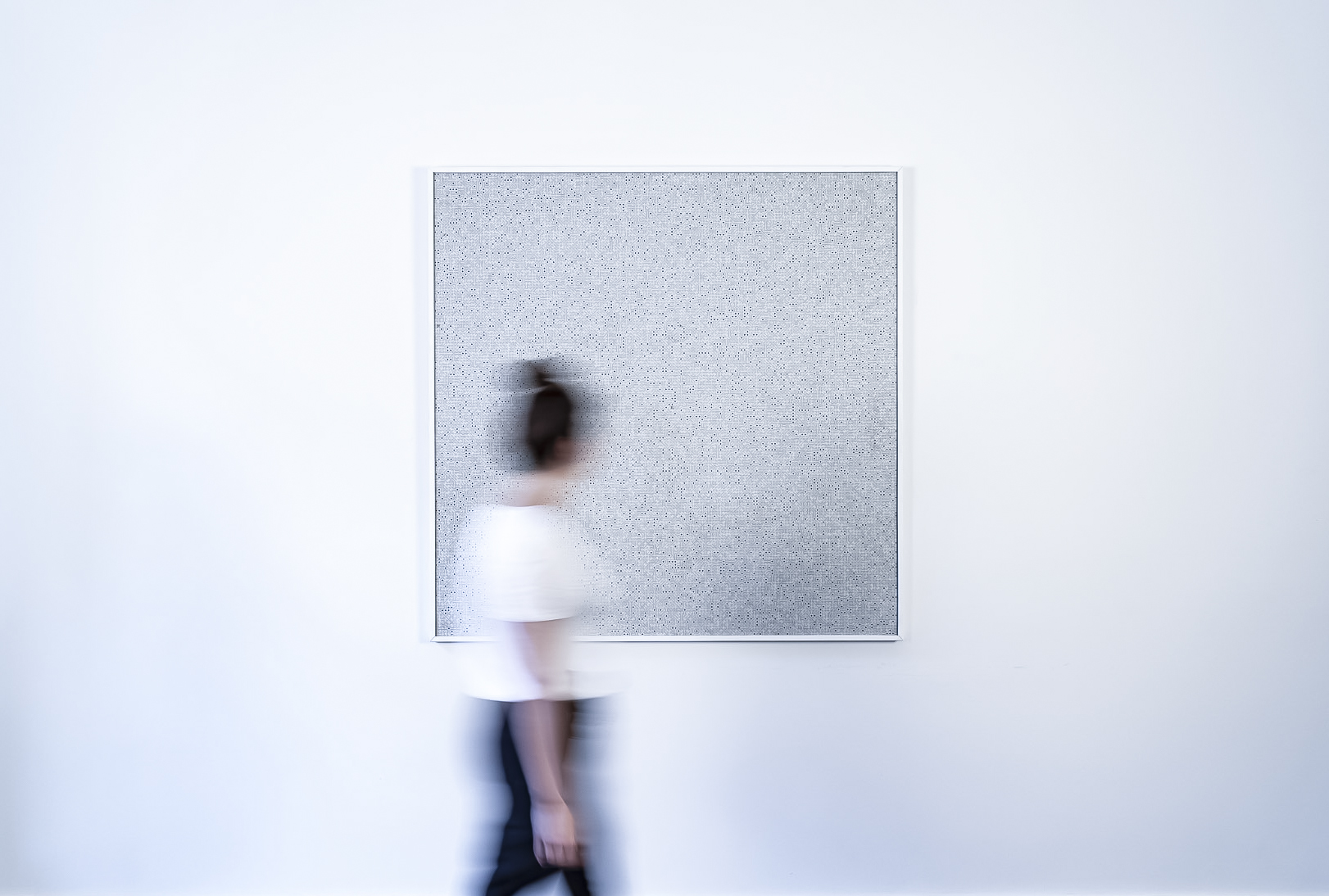 Pattern of Possibilities
2015
Installation
23.716 Piece Backgammon Dices, Wood, Video and Sound
130x130 cm

Concept and Design: Candaş Şişman
Thanks to: PG Art Galeri, Şafak Albayrak, Cihan Kıvanç, Berkhan Ay, Didem Toy, Mert Osman Şırlakcı

Pattern of Possibilities has been created by rolling backgammon dices one by one, and mounting them on the surface sequentially. The intended result of this production method is to make occur a probability that is out of our hands and unpredictable, and immortalize this possibility.

The abstract image that has been formed unrestrained and the patterns that have been created by numbers actually arose from a long performative process and an assemble of different time segments. The spectator is now looking at the totality created by 23.716 different possibilities that belong to different moments. This invites the spectator to question and experience the concepts of obscurity, randomness, chaos, order and possibility.